Saturday, July 5, 2008
Posted by

Heather Georger
at 5:10 PM
5 comments


Sunday, June 29, 2008
You would think as a photographer, I would have a million great photos of my kids...well I can safely say that I probably have a million photos of them but trying to get a picture of 3 kids, MY 3 kids is so HARD! I am sure other moms have the same issue with trying to get decent pics of their children and the feat becomes only more daunting the more children you add to the mix.
We popped out for a bit today, I wanted to get a nice picture of the 3 kids, that did not happen. There was crazy eyes, staring off in space, nose picking, crying, back arching, looking down, tongue sticking out, goofy smiles..you name it I am sure I have a photo of it! I just want one photo of MY kids, why is it so hard? These are the best of the bunch...that is so sad isn't it? *sigh*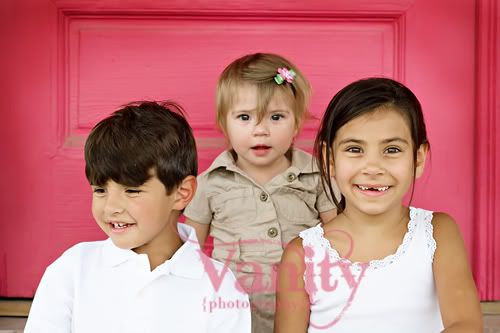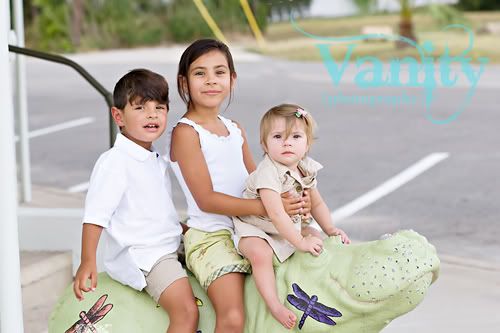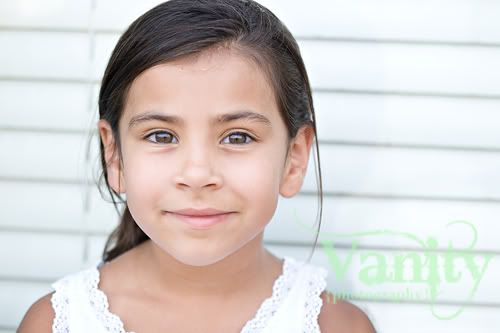 Posted by

Heather Georger
at 9:13 PM
3 comments


Visit my website
I take pictures of anything that intrests me and love sharing sneak peaks of my recent sessions, kids or just general images I have taken here. If you are intested in a session please contact me at babyvanity@gmail.com
Blog Archive

About Me
Austin, TX, United States
My name is Heather Georger. I was born and raised in Westen New York. We currently live in the Northern burbs of Austin, Texas. . When I say *we* I mean my self my husband and our 3 children:) They are my guinea pigs, my models and the greatest gifts I have ever been given.
View my complete profile